What is a compatible toner?
A compatible toner is similar to the original toner that comes with your printer. Compared to the original toner, compatible toners can help you to save 60% of your printing costs and that is why they are a more affordable alternative to OEM (Original Equipment Manufacturer) toners.
How is a brand new compatible cartridge different from a remanufactured compatible cartridge?
A brand new compatible cartridge has not been opened and used. Remanufactured cartridges are used cartridges, but have been completely refurbished for reuse.
What is OEM?
OEM stands for Original Equipment Manufacturer, in this context it means branded cartridges that are completely made up of new components. OEM cartridges are usually produced by the printer manufacturers such as HP, Brother, Xerox and more.
Is there a specific toner for my cartridge?
Yes. Compatible toners may be flexible, but they are specifically meant for certain printer models according to their features.
My printer model is not listed on the packaging. Does it mean I can't use the cartridge?
There are compatible cartridges that can suit more than 30 printers, which is too long to be listed on the packaging, therefore you can contact us to find out before installation.
Is the yield produced similar to the OEM yield?
Yes. The compatible cartridges are manufactured according to the OEMs. Therefore, the page yield is similar to the OEM, sometimes even printing more pages than the OEM cartridges.
Is the printing up to the standard of the OEM quality?
Yes. Compatible cartridges cannot be 100% similar to the OEM cartridges due to copyright issues. However, the cartridges are manufactured in the ISO 9001-certified factory so it guarantees high-quality printing.
Is there a guarantee for your products?
Yes, here at Precede Business Solutions, we want to ensure that our clients are always 100% satisfied with our products. If you are not satisfied with what you have bought, please contact us and we will replace your product or refund you.
Is there a warranty for your products?
Yes, Precede Business Solutions provides warranties for our compatible cartridges. We will dutifully replace your cartridge if an unlikely problem occurs with the cartridge.
Who can I contact if there is a problem with my printer or cartridge?
Call us at 03-8071 8118 or email us at sales@precede.com.my.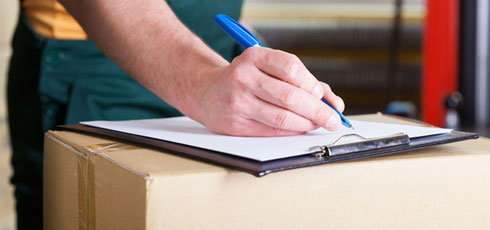 DELIVERY
How long does it take for my order to arrive?
It will take about 1-2 business days for deliveries in West Malaysia, whereas it takes a few days to 1 week for East Malaysia.
How much is the delivery fee?
We provide free delivery for orders over RM100. For other orders, we charge a flat rate of RM8.
Do you ship internationally?
Please email us at sales@precede.com.my.

or Whatsapp us at +6010 210 1111.